Today's market is crowded with hundreds of software solutions designed to help your team boost project delivery and get results. These software solutions are powerful, and investing in the right solution can save time and money.
As Mark A. Langley, President and CEO of the Project Management Institute, points out, "Organizations that invest in proven project management practices waste 28x less money because more of their strategic initiatives are completed successfully."This is huge! 
But security integrators have a problem: Very few traditional project management software applications are well suited for the security industry.
Because of this, integrators end up using popular software products while trying to retrofit their internal processes to work with these tools. It's the classic "square peg in a round hole" analogy.
Today, let's take a closer look at why traditional project delivery software often fails — and what the right platform can do for your business.
Most project management software is designed for something else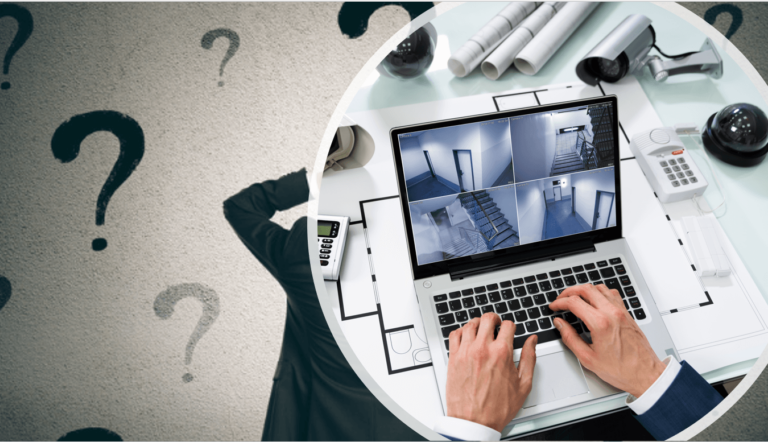 One of the biggest problems that integrators face when choosing a software to assist with integrated project delivery is finding one that fits with their scope of business and aligns with their specific workflows.
Without a dedicated, industry-specific software solution tailored to their needs, many integrators turn toward project delivery software designed for the construction industry. However, using such software may lead to dependencies on modules and tools that aren't suitable for an integrator's security installation project.
In some ways, this was inevitable. Aside from industry-agnostic solutions like Microsoft Project (currently used by 45% of companies using PM software), many companies in the private sector have found success by niching into a target market.
Unfortunately, when integrators try to use software built for another industry, they are automatically excluded from key features that make the software feel complete and hinder their project success.
For example, with software for construction projects, you might need to use features meant for plumbing or electrical fixtures for camera or access control installs, which can be cumbersome and inefficient.
It is frustrating to work with a system that isn't designed to help an integrator succeed. Rather than relying on software designed for someone else, a dedicated software solution that caters to integrators' workflows, dependencies, and project success factors is likely to produce far better outcomes than relying on the tools in someone else's toolbox.
Standard software solutions don't scale to large installation projects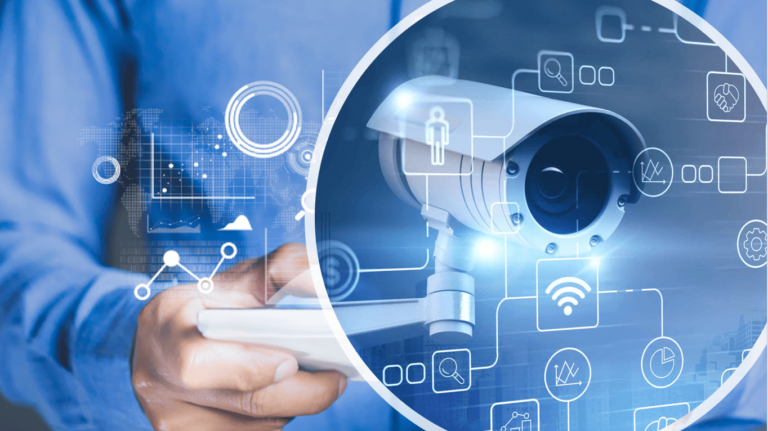 Integrators just starting out or currently focused on smaller projects may find the idea of using project management tools appealing. For a successful project, such tools can help in managing tasks, resources, and deliverables efficiently.
The problem that those integrators run into farther down the line is that traditional project management systems have difficulty scaling to larger projects. Resource management becomes crucial as the number of tasks and team members increase.
This has two main drawbacks. The first is that while PM software is linked to high-performing projects, it has the greatest impact when used on a regular basis. Companies need to stick with their software solution and endure the onboarding process for it to truly become effective.
While simple solutions like Trello, Asana, or even Basecamp might work for small team projects, they were never intended to manage the hundreds or thousands of tasks that accompany integrator projects. Larger projects demand robust software that can handle the complexity of tracking multiple deliverables and deadlines.
Field installation delivery projects are complex. Between engineering and field installation teams, the high number of parts that need to be installed, and budgets that need to be tracked, these systems begin to fail rapidly at scale. Effective resource management and real-time messaging are essential to avoid chaos.
Tailored Project Management Software for Enhanced Efficiency and Success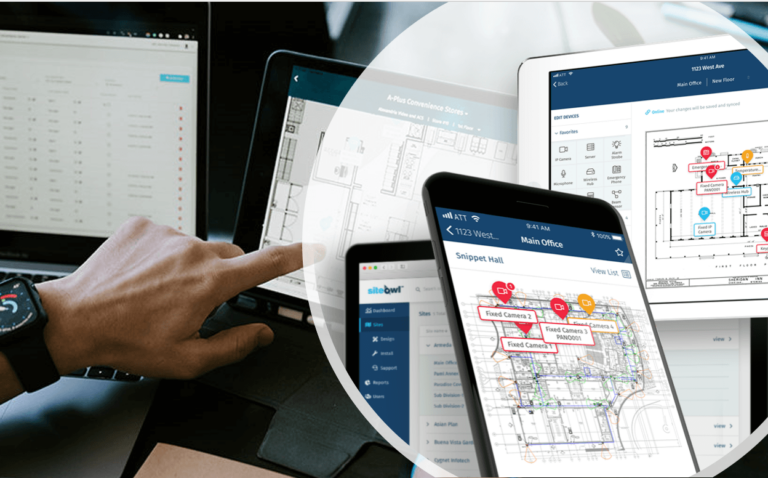 Modern turnkey solutions either lack the features that integrators need to focus on project design and cost savings, or they can't scale in a way that integrators can track progress and deliver results in an effective way. An ideal software solution should offer features tailored to the specific needs of integrators, including teamwork, project requirements, project scope, task management, roadmap, project schedule, project performance, and right project management.
Integrators require software that allows them to define project tasks clearly, set up a well-structured project timeline, and allocate resources efficiently. It's essential for them to streamline project processes to avoid scope creep and maintain control over project scope throughout the entire lifecycle.
Additionally, the software should facilitate seamless collaboration among team members to enhance communication and coordination. Effective time tracking and resource allocation capabilities are vital to keep projects on track and within budget.
By utilizing specialized project management software designed for their unique needs, integrators can optimize their workflow, maintain project scope, and achieve successful project outcomes. These tools empower integrators to tackle complex projects confidently and deliver exceptional results while meeting client expectations and staying on top of project requirements.
Traditional PM software doesn't lend itself well to field installations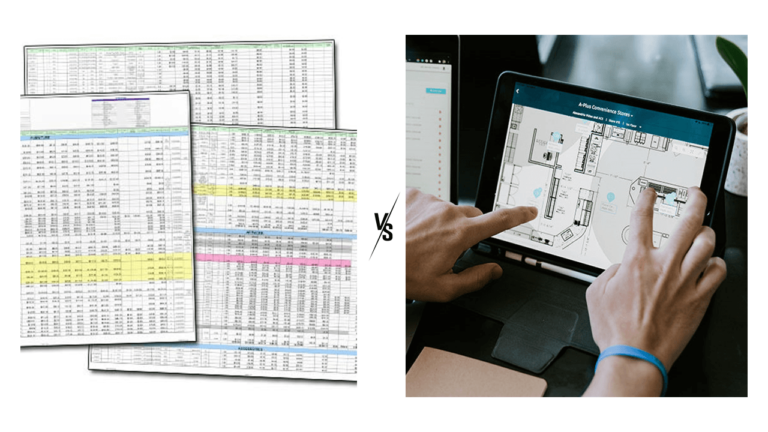 Integrators need software that allows them to manage projects seamlessly, even when working from the field, and receive notifications and updates in real-time.
In a survey of nearly 200 project management software users, 40% said that functionality was the most important factor when selecting their software solution. Meanwhile, 24% said that ease of use was the most important. For integrators, both of these factors play a critical role in software selection for a simple reason: Project teams are split between the office and the installation site.
Once the conversations around design, scope, and budgets are out of the way, much of the integrator's decision-making and installation work takes place in the field. This is a painful process for many integrators, and it means that, while techs and site supervisors are in the field, the project manager is running them from a remote location.
Traditional project delivery software was never meant to run that way. Integrators don't need a solution where they're constantly micromanaging projects by assigning tasks and following up on completed work. The best software solution would allow PMs to see real-time project progress and would allow technicians and subcontractors to submit visible proof of completed work that can be verified from the home office.
You won't find those features in traditional software because project managers in other industries don't need that functionality. But, for integrators, the ability to verify quality on the fly can help keep complex projects running on time while ensuring positive outcomes for the customer.
These strategic advantages are something that no integrator should have to live without, but most integrators find that their current project delivery solutions fall short. To address these challenges effectively, integrators require project management tools specifically designed for their needs, offering features like resource management, messaging, notifications, and seamless monitoring of project deliverables.
Tailored Solutions for Integrators' Unique Needs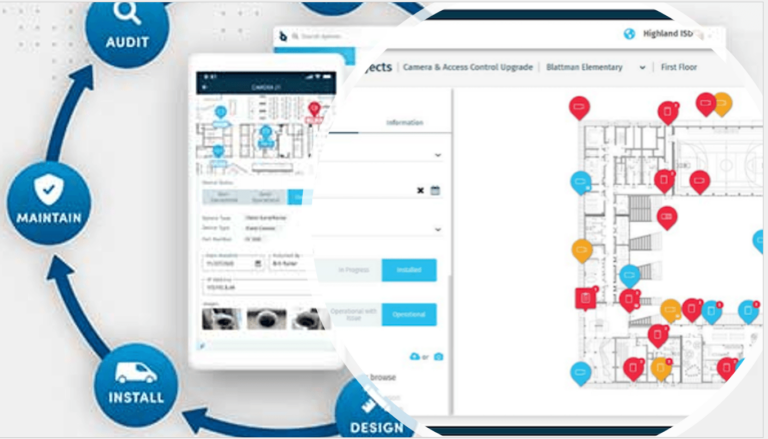 Traditional project delivery software was never meant to run that way. Effective project management requires more than just task assignment and follow-ups. Integrators need collaborative tools and a well-defined methodology to ensure successful project planning and execution.
Integrators don't need a solution where they're constantly micromanaging projects by assigning tasks and following up on completed work. Instead, they require software that fosters seamless collaboration among team members, allowing them to work together efficiently and stay on track to achieve milestones.
The best software solution would allow PMs to see real-time project progress, providing them with valuable insights to make informed decisions promptly. Additionally, technicians and subcontractors should be able to use the software to submit visible proof of completed work, streamlining the verification process from the home office.
Unfortunately, traditional project delivery software lacks these essential features, as it is primarily designed for other industries with different needs. However, for integrators, the ability to verify quality on the fly and manage tasks effectively is crucial to keep complex projects on schedule and deliver satisfactory results to the customer.
To bridge this gap, integrators require specialized project management tools tailored to their unique requirements, offering features like real-time collaboration tools, task tracking, milestone management, and comprehensive project planning capabilities. By adopting such solutions, integrators can optimize their workflow, enhance communication, and overcome the limitations of traditional software, ensuring successful project delivery and client satisfaction.
Manage Security Projects More Effectively With SiteOwl!
As we've established, traditional project delivery software can be frustrating for integrators.
On the other hand, giving team members the software solutions they need can help them better understand a customer's needs, as well as the bigger picture of the project when heading into the construction phase.
All of the reasons we've touched on here (and more) are why we designed SiteOwl to be a project management platform for security integrators. Our solution equips your team with the tools they need to navigate design-build projects more effectively and deliver an exceptional customer experience every single time.
Want to learn more?
Learn how SiteOwl revolutionizes every stage of the security integration process.