In today's digital world, 87 percent of American professionals admit technology plays a vital role in their productivity. Still, only 50 percent of them say they are satisfied with the tools they have to get work done.
The problem is even more significant in the security industry, with over 80 percent of security professionals still relying on notepads, spreadsheets, and other outdated methods to plan and execute their designs.
So where's the disconnect? Well, it's not that technology is the problem, but rather a lack of standardization that makes it hard for employees to leverage technology as a force multiplier. In other words, standardization removes the potential for ambiguity and guesswork, which leads to higher productivity.
Here are five ways that will make standardizing your physical security system easier:
1. Gain visibility, inventory your existing system
You can't standardize what you can't measure, and that's why it's so important to get complete visibility of your physical security infrastructure and systems. 
Since the average business has anywhere between 16 and 64 different types of security devices and systems, it's only possible to know what you have and where it is with a detailed system inventory. So start by taking a complete inventory of your existing system and assessing the equipment you have in place. 
In an increasingly connected world, standardizing your physical security system is necessary to reap technology's benefits and deliver exceptional results. Implementing a uniform framework across all sites can significantly enhance security while streamlining processes for staff. 
With the 
explosion of IoT devices
, cloud computing, and many innovative solutions entering the workplace, it's next to impossible to keep up with your security infrastructure with the traditional manual processes and legacy tools such as spreadsheets. This is where
SiteOwl comes in
, providing a comprehensive solution so that you can obtain system-wide visibility of your entire physical security infrastructure and leverage it to optmize your security posture.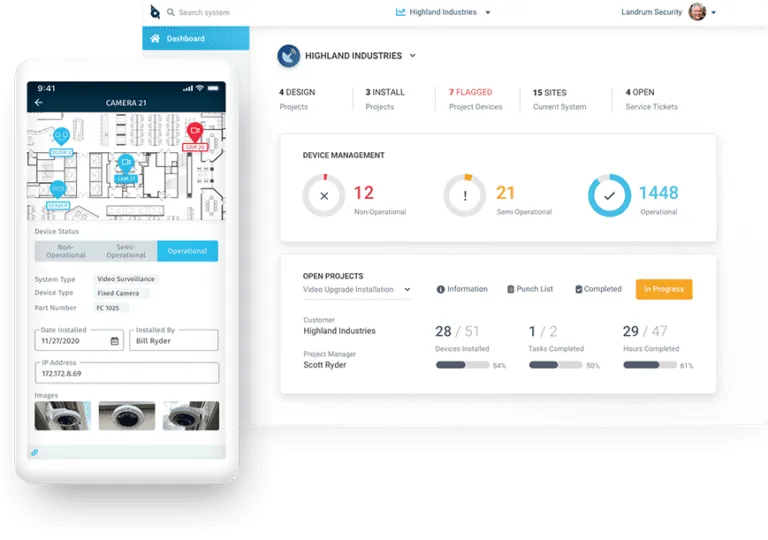 Gain system-wide visibility with SiteOwl
Asset inventory is a foundational element of your security program that will help you identify the best places to start standardizing. To get the most value from your security assets, you must be able to track and analyze issues such as physical location, maintenance requirements, depreciation, performance, and eventual asset disposal.
On top of obtaining an accurate inventory of your existing system, the information you collect can assist you in various ways, including:
Identifying essential part types to create a quick replacement list.
Reducing the total amount of inventory by the best parts for each system.
Creating guidelines that can be used to evaluate new purchases and support equipment decisions.
2. Select a physical security standard that fits your organization's needs.
With a good idea of your physical security infrastructure, you can determine which framework best aligns with your industry, risk tolerance, and objectives. 
Additionally, by having a clear understanding of how your building is designed and the specific security measures that are already in place, you can begin to determine:
The framework that best aligns with your industry, risk tolerance, and objectives.
Potential gaps in your current security measures to address as you work towards standardization.
Areas to focus on first when implementing your new security framework.
Lifecycle management matters
Ultimately, the success of your organization's physical security program will come down to how well your designs, devices, and systems are implemented, improved, and maintained. Regardless of the size of your organization or the physical security systems you use, lifecycle management will always be a crucial component of your physical security program.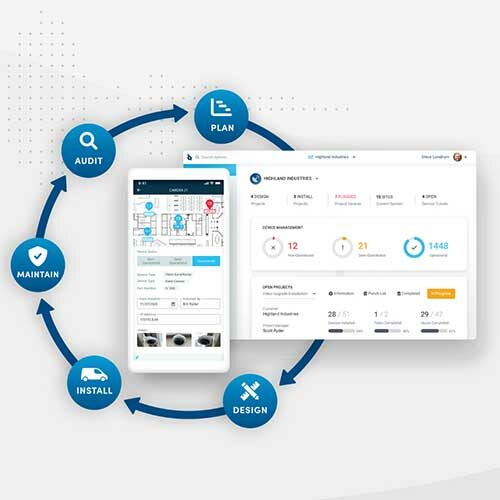 SiteOwl makes it easier to standardize and scale your physical security program with a centralized platform that includes:
Comprehensive system dashboard so you can assess your entire security system performance at a glance and easily drill down into individual device information and activity.
Complete asset information to maintain detailed device-level data, including warranty expiration, pictures, and technical specifications.
Robust reporting and analytics to provide insights that help you make informed data-driven decisions about standardization and scaling.
3. Consolidate technology to reduce complexity and increase efficiency.
Unnecessary technology and equipment add unnecessary complexity and costs, and it can also create a security nightmare. If your physical security system relies on multiple systems and technologies, you may want to consider consolidating it to reduce the complexity.
Why are so many companies consolidating their security vendors and reducing their technology footprint? An ESG survey found that the top reasons are to:
Improve operational efficiencies (65%)
Gain tighter integration of security controls (60%)
Strengthen security posture (51%)
These are all goals that a consolidated physical security system can help you achieve, especially if you're able to design, manage, and maintain your physical security systems and devices on a single platform. 
SiteOwl provides a centralized platform to help you manage your security infrastructure and reduce complexity. For example, system managers can use SiteOwl to monitor and manage all connected devices, cameras, and sensors from one dashboard regardless of location, making it easier to identify and address any issues.
Physical security frameworks
To support you in your standardization efforts, physical security frameworks
provide comprehensive guidelines that you can use to optimize your process. Physical security frameworks focus on four main components: access control, surveillance, testing, and lifecycle management. Several well-established physical security standards are available, each catering to different verticals and specific needs.
Access Control. The NIST Risk Management Framework covers electronic physical access control systems (ePACS) and provides a risk assessment framework for evaluating the security of ePACS.
Video Surveillance. ISO/IEC 27001 is the world's best-known standard for information security management systems (ISMS), and their requirements.
Testing. A physical penetration test assesses all physical security controls, including locks, fences, security guards, cameras, and other security measures.
4. Standardize integrator protocols to increase system efficiency.
One of the key roles of standardization in a security program is that it creates routine procedures that managers and integrators can follow to complete their work in a consistent manner.
Standardizing how your integrator will work with your system will increase efficiency and minimize the time and effort needed to complete the project. This is especially important if you're working with a team that's spread out over multiple locations. 
Consistent and scalable security system practices
Consistent and scalable security system practices are crucial for optimizing physical security protocols. SiteOwl offers a solution for security directors to standardize their practices across multiple vendors, ensuring consistency in their system. This streamlines the process and eases the burden of managing multiple security vendors with a centralized platform to view all your security systems in one place.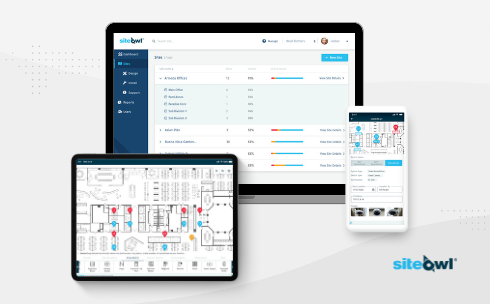 When it comes to ensuring that your physical security system is standardized, using a platform like SiteOwl can provide numerous benefits. Security directors can rely on SiteOwl to standardize consistent and scalable security system practices across vendors, which can save time and increase efficiency.
With this kind of streamlined approach to security system management, security directors can ensure consistency, reliability, and quality, regardless of the location of their team.
5. Streamline processes and workflows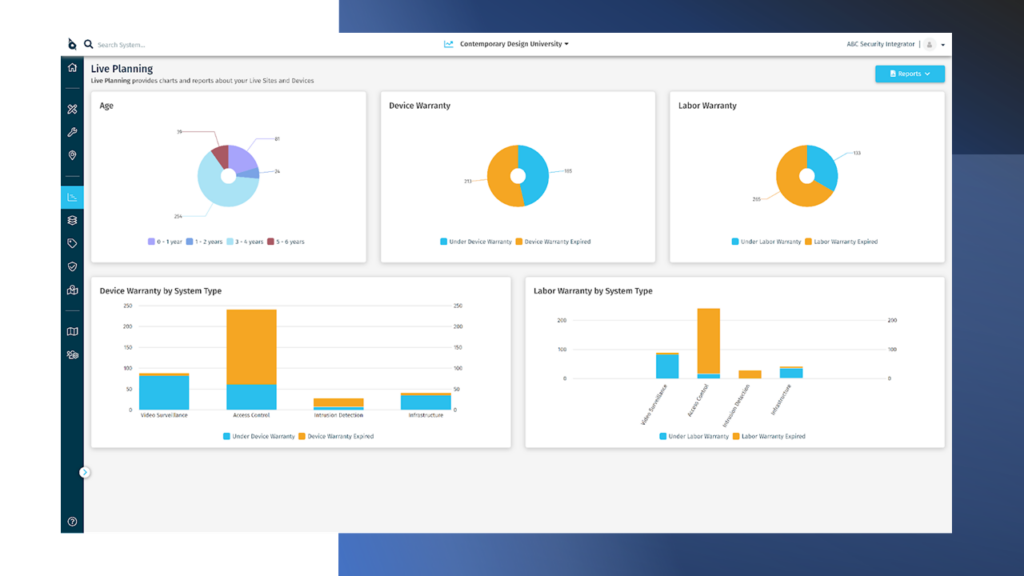 Streamlining your processes and documentation is crucial. Clear and concise documentation can help ensure that best practices are followed and that everyone involved understands their roles and responsibilities.
For example, buildings at one location may share many standard procedures and practices, yet differences in facility type or local regulations may require additional steps. SiteOwl can help you ensure that all procedures are followed correctly with standardized documentation.
Subjects to consider creating workflows include:
Escorting visitors and contractors
Third-Party Supervision
Onsite Maintenance
Emergency Response and Evacuation
Documenting these processes allows for easier and more consistent training of employees and integrators, ensuring that everyone follows the same procedures. This can also reduce errors in implementation and maintenance, providing a more reliable and effective security system overall.
Challenges with manual processes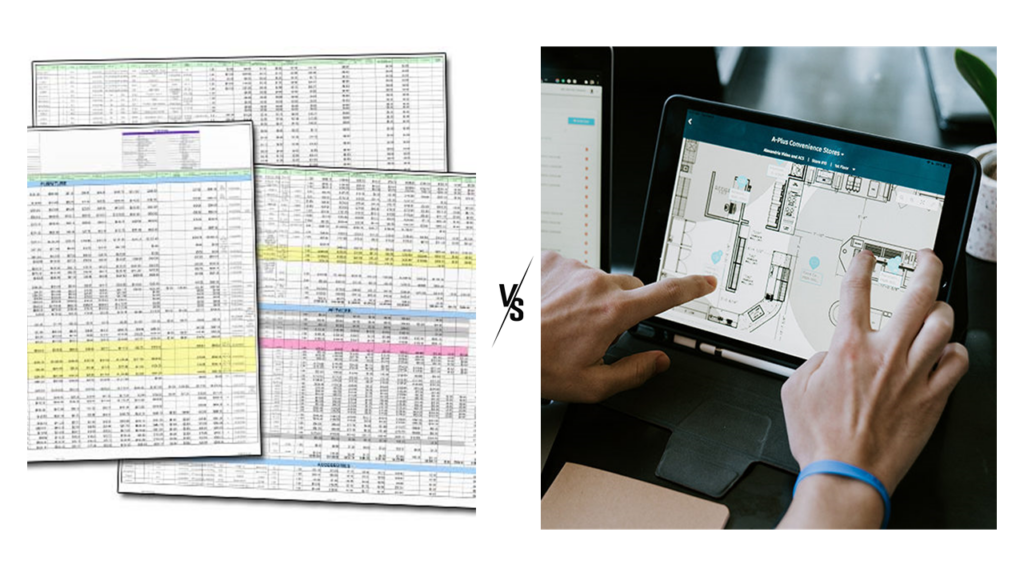 Many security departments are turning to automation to help them streamline their processes. In large security departments, the sheer number of people, locations, and systems can be daunting. Security teams are prone to oversights and errors largely due to a reliance on inefficient manual processes.
Here's an example of a workflow capable of easily ending in error or being blocked by a single human:
Someone updates an Excel spreadsheet on a file share.
Once the spreadsheet is updated, the person emails a link to the Excel sheet to the next person.
Based on the contents of the file, the next person goes into a different system and enters a value from the spreadsheet.
This value is then part of a workflow automation to order parts.
Digitization makes it easier to streamline processes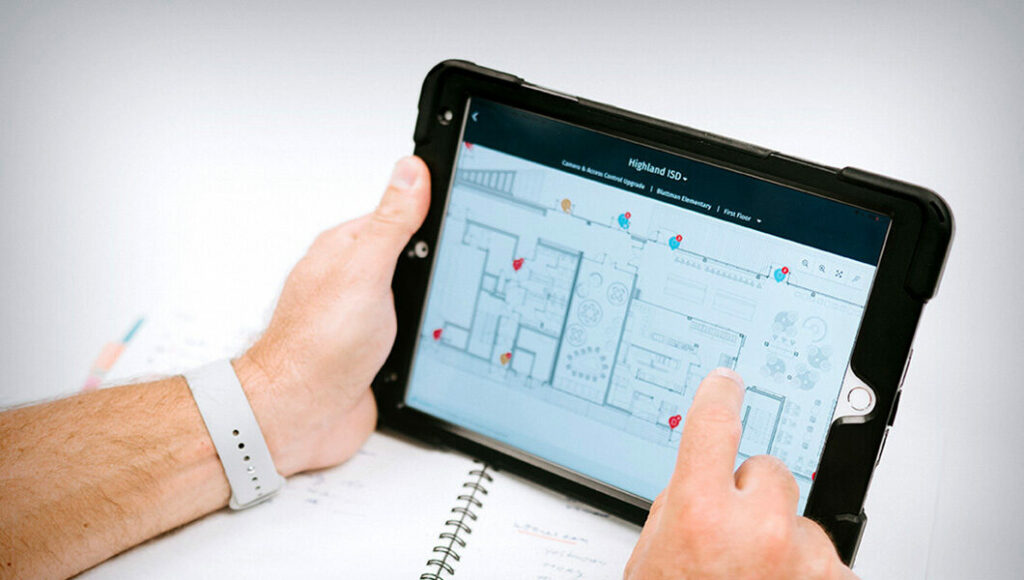 The process of standardizing physical security systems can be simplified through digitization. By streamlining processes and workflows, digitization reduces the time and effort required to manage multiple partners, ensuring consistency and reliability in security systems. 
SiteOwl's comprehensive system dashboard and asset information features make it easier for security teams to analyze data and make changes in real time. The result is better collaboration, streamlined workflows, minimal downtime, and a more efficient security program.

SiteOwl makes standardizing easy
The verdict is out and the results are in: when it comes to maintaining a consistent security system, standardization is the way to go. The journey is not easy, but with the right tools, it can be accomplished. SiteOwl is the world's first fully unified platform that streamlines the process of standardizing your physical security system and enables you to digitally transform your operations.
With SiteOwl, you can ensure that all stakeholders are following the same set of procedures, reducing the time and effort required to manage multiple partners. The time has come to standardize your security systems and transform your operations for the better.
Request a demo and start standardizing your security system to improve your security operations today!