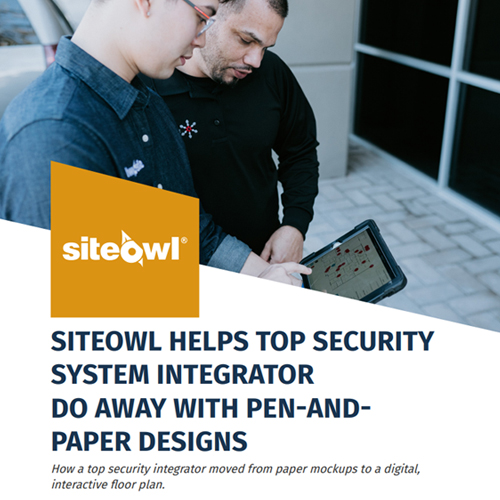 SiteOwl Helps Top Security System Integrator Do Away With Pen-And-Paper Designs
Simplify data collection and pipeline workflows
Boost productivity with better communication
Analog processes leave multiple opportunities for critical project information to slip through the cracks. Siloed teams, long handover meetings, and disorganized notes can lead to roadblocks and project slowdowns.
Learn how one integrator keeps teams on track using the SiteOwl platform.
This case study contains the following insights:
Why analog processes cripple project delivery.
How digital tools can streamline workflows.
What one integrator is doing to change the game.