Financial institutions face a complex web of security challenges ranging from traditional security concerns to emerging threats that require a multi-faceted approach. As we gaze toward 2024, security leaders in the financial sector confront an expanding threat landscape. 
Fortunately, old security paradigms are crumbling, ushering in new technologies that empower financial institutions with a more proactive approach to security. Advancements in physical security technologies, such as cloud computing and AI, empower financial security leaders to fortify their defenses like never before.
Here are the top five physical security digital innovations that financial institutions should evaluate in 2024: 
1. Cyber-physical security convergence to improve operational efficiency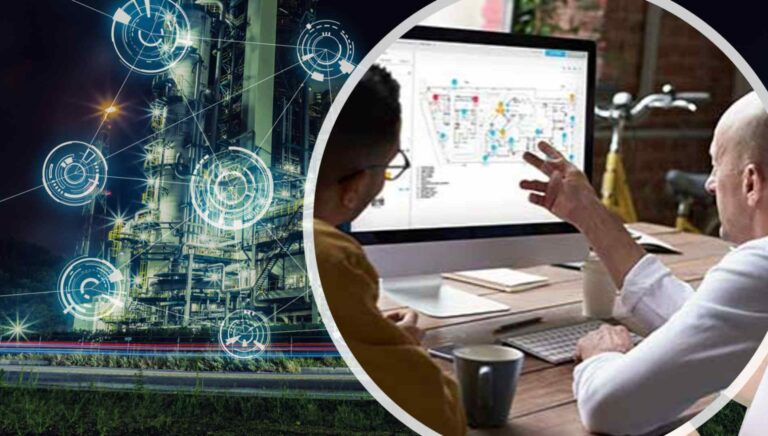 Security directors in financial facilities are increasingly focusing on aligning physical security with cybersecurity. This strategic move stems from the fact that
8 out of 10 cyber breaches
involve human elements. 
In 2024, financial institutions will use cyber-physical convergence technologies to enhance security, bridging the gap between physical security and cybersecurity. This will include initiatives such as:
Conducting joint training sessions for physical security and cybersecurity personnel.
This helps organizations stay proactive and minimize risks.

Sharing threat intelligence

between physical security and cybersecurity teams. 63% of organizations believe sharing threat intelligence between physical security and cybersecurity teams would improve their overall security posture.

Implementing security controls that address both physical and cyber threats. This includes lifecycle management tools to manage physical security projects with ease.
Creating a culture of security

within the organization. This means ensuring that all employees are aware of the importance of security and that they are trained to identify and report suspicious activity
The cyber-physical security convergence is picking up pace, but without the right tools in place, it will remain a trendy buzzword, and that's where cloud-based technology can help.

2. Cloud adoption acceleration to strengthen resilience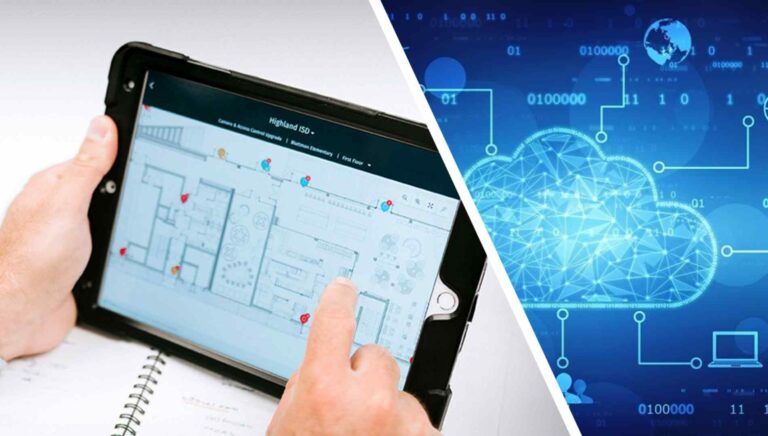 Financial institutions are increasingly moving their physical security systems to the cloud. This offers several benefits, such as increased scalability and agility. A Gentec report indicated that 66% of physical security professionals plan to manage their systems in the cloud by 2024.
One strategy that financial institutions can use to take advantage of this trend is to manage all their physical security systems in the cloud. Cloud-based physical security systems can be easily scaled up or down to meet the changing needs of a financial institution. This can be especially useful for institutions that are experiencing rapid growth or that have a need for temporary security measures.
With SiteOwl, financial institutions can take advantage of the flexibility of the cloud while also ensuring that physical security systems operate at peak performance.
3. AI-enabled video analytics to gain insights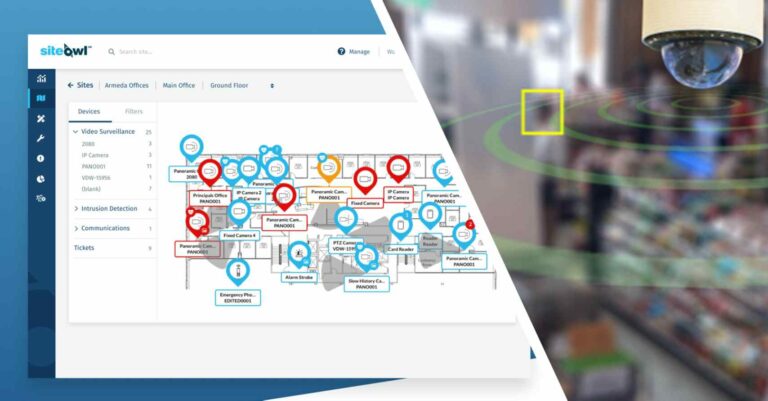 AI-enabled video analytics is the use of AI to analyze video footage from security cameras. This technology can be used to detect suspicious activity and identify potential threats. Financial institutions are using AI-enabled video analytics to improve their physical security in several ways including:
Real-time threat detection which allows security teams to stay ahead of potential threats.

Behavoir analysis and anomaly detection which helps security teams identify unusual activity without having to review hours of footage.

Perimeter protection and intrusion detection which helps prevent unauthorized access to a facility.
As AI technology continues to evolve, financial institutions can expect even more advanced applications of video analytics, further enhancing their physical security posture and creating a safer environment for employees and customers.
While AI-enabled video analytics provide security teams with valuable insights, without a robust lifecycle management program, the devices will become obsolete and will not function as intended.
4. Tools to enable data-driven decision making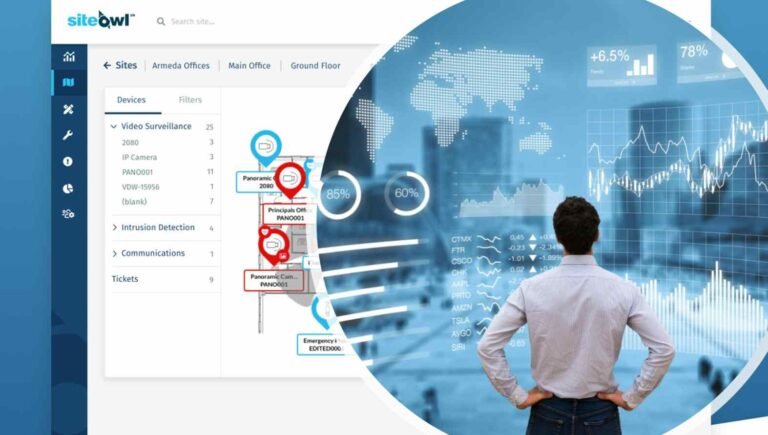 Security directors in charge of financial institutions rely on a variety of tools to enable data-driven decision-making. These tools can help them to collect, analyze, and visualize data from a variety of sources, including physical security systems, access control systems, video surveillance systems, and alarm systems.
Key trends that are driving the demand for data-driven decision-making tools in physical security:
The increasing complexity of physical security environments. For example, The increasing adoption of remote work and decentralized operations has made it more challenging to secure physical assets and environments.

The growing volume and variety of data generated by physical security systems. This includes video footage, access control system logs, alarm system logs, and access control system events.

The need for compliance with evolving regulations. 
With the explosion of AI and cloud computing, these tools will remain in high demand in 2024 and beyond.  As financial institutions continue to embrace these tools, they will have a more complete view of their physical security operations, especially if they prioritize lifecycle management and integration.
5. Lifecycle management platform to stay ahead of the curve
Lifecycle management encompasses the planning, implementation, maintenance, and upgrading of physical security measures to safeguard an organization's assets and personnel.
In an era of increasingly interconnected and technology-dependent security systems, managing them effectively throughout their lifecycle is more challenging. Lifecycle management tools empower security directors to:
Plan and Design: These tools aid in identifying security requirements, choosing suitable technologies, and crafting effective security systems.

Implement and Deploy: They facilitate system installation, configuration, employee training, and troubleshooting.

Maintain and Operate: Tools assist in scheduling maintenance, monitoring performance, and addressing security vulnerabilities.

Upgrade and Replace: They help in recognizing when system upgrades or replacements are needed and in planning for these changes.
In 2024, lifecycle management will transition from a nice-to-have feature to a must-have one. This shift is driven by dynamic threats financial institutions face, where physical attacks were the primary method in 54% of data breaches. Security in-depth management is paramount.
Streamline Bank Security System Management
The time has come for financial institutions to embrace digital transformation. By 2025, three out of every four business leaders will leverage digital platforms to adapt to new markets and industries. 
Lifecycle management is a top priority for security leaders who want to digitize their physical security systems. SiteOwl is leading the digital transformation in the physical security industry by helping organizations harness the power of your systems data, enabling you to capture actionable information and insights into a centralized platform to deliver alerts when necessary and operate safely.