Recurring revenue is essential for stability and growth, but most security integrators rely on project-based revenue to turn a profit.
This can cause major problems for the integrator-customer relationship. Because many projects are one-off jobs, customers view their integrators as replaceable labor rather than strategic security partners.
But all of this changes when integrators leverage the cloud.
Cloud-based technologies can be a powerful tool that can help you generate more recurring revenue in two separate ways:
Selling

cloud-managed services

with built-in subscription fees.

Using cloud-based solutions designed to improve business operations
It's possible to find a ton of information online about managed services.
This article focuses on how adopting cloud technology for internal use can help you boost recurring revenue.
Let's dive in!
Building Strong Customer Relationships
Nurturing robust customer relationships is a cornerstone in ensuring the enduring success of security solutions.
Over the long haul, loyal clients:
Diminish the overall expenses of securing new clientele.

Display a higher tendency to make repeat purchases of access control systems.

Can evolve into enthusiastic advocates, propelling referrals for both on-site and cloud solutions

Are more inclined to extend forgiveness amidst missteps in physical security solutions
All of those benefits rely on the company's ability to comprehensively understand customer needs and meet them through effective planning and execution.
In short: satisfied customers quickly become loyal customers.
But in a post-pandemic world, having a superior product isn't always enough to keep customers engaged. According to Forrester, trust, safety, and inclusion are at the core of customer experience, and that's not likely to change.
In the security business, you can offer these to the end-user by working closely with them in real-time. Cloud-based suites like SiteOwl allow you to achieve this and increase the value you provide to your customers.
1. Better Customer Collaboration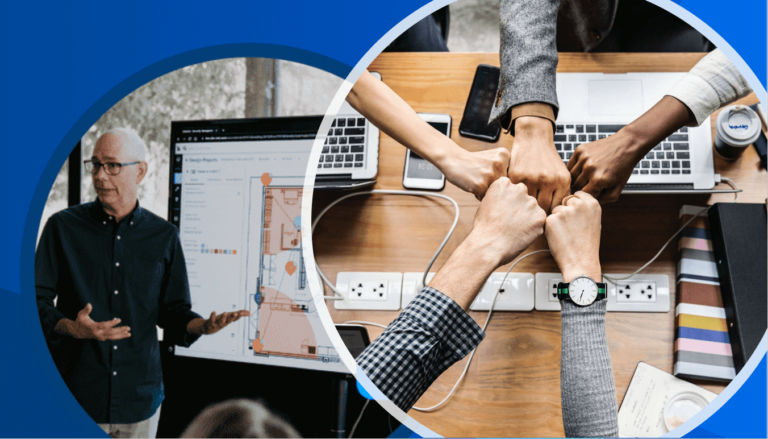 The most effective security system deployments can meet the customer's security needs while delivering projects on time and at the right price.
Involving customers from the start of the process is critical to ensuring stakeholders feel engaged and involved throughout the project lifecycle.
Co-designing with customers can help you better understand their security infrastructure needs, providing the scalability required to offer solutions that provide maximum value in the dynamic security services landscape.
Unfortunately, collaborating with customers is difficult when using traditional, paper-based systems. Information captured through analog processes quickly becomes outdated, leading to confusion and poor decision-making.
ERP and digital design software can help, but highly technical solutions may be difficult for non-experts to understand.
The cloud changes all this by providing tools that allow customers to collaborate with the integrator from start to finish, ensuring data security, accuracy, and constant occupancy of the latest information.
Collaboration can also extend into the system lifecycle's installation, maintenance, and service phases. Integrators must often work alongside security professionals in the customer's organization and others that work with them.
Leveraging cloud-based technology, you can ensure your customers have a hassle-free experience whenever they contact your brand.
2. Increased Customer Visibility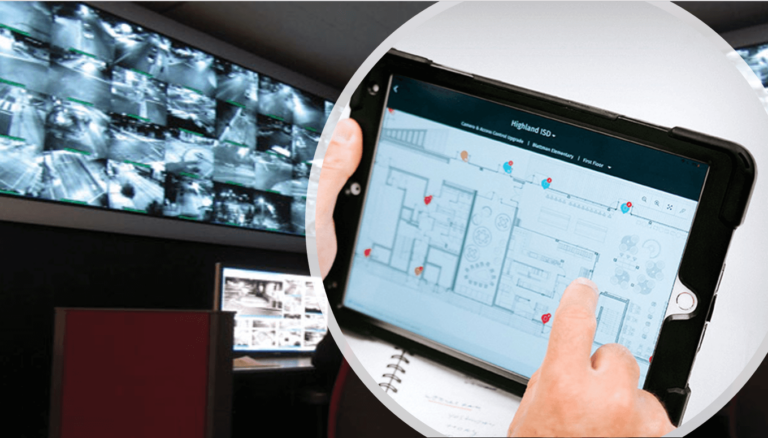 Today's customers, particularly those investing in sophisticated security services like video surveillance systems with powerful analytics, demand high service and support to meet their needs.
If you've ever tried to get package updates from your freight service or postal carrier, you know exactly why this matters.
Visibility in the supply chain is critical for everyone from retailers, where over half of shoppers want real-time visibility into the status of their order, all the way to stakeholders in your security project—whether they're part of the security team, a service provider, or involved in any capacity—who want to see how the project is going.
In a world where all of our devices and systems are connected, customers want to know what's going on with their multi-million dollar projects to monitor progress, offer input, and feel like they're doing something to help the project stay on track.
Cloud-based lifecycle management solutions allow integrators to acknowledge and leverage these expectations to create a better customer experience and provide peace of mind.
In this way, customers can approach projects with your team and maintain high confidence that the design they agreed upon will be implemented without shortcuts or unnecessary confusion.
3. Provide Quick & Efficient Repair Services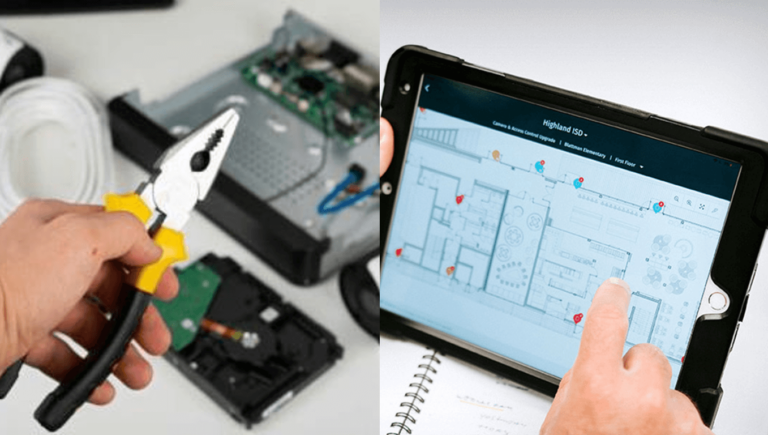 Traditionally, when a security device malfunctions, the customer calls the integrator.
The integrator visits the location, often lacking the necessary information to resolve the issue. This results in several unnecessary truck rolls, increasing service costs and mounting customer frustration.
With a service management suite, integrators can quickly know when a device is malfunctioning, where it is located, when it was last serviced, and other rich information that makes it easy for a tech to resolve an issue quickly.
Facilitating Better Team Communication
The success of any integration project depends heavily on the seamless flow of information from sales over to engineering, projects, and — finally — service.
But traditional team communication methods do poorly to minimize the loss of information downstream.
Important details get lost in translation or are omitted from the project completely
A single lost file or sheet of paper can set a project back by days
Reports often need to be submitted, consolidated, and then repackaged for a variety of project stakeholders
Poor accountability results in additional team confusion because nobody knows who did the work
The process of reporting progress from the field is often manual. Many common methods of communication — Excel spreadsheets, Word documents, emails, and text messages — are ineffective at holistically capturing field installation reports.
And the results of miscommunication and poor accountability can devastate a project, leading to project managers who lack confidence in how the project is progressing and customers who are unhappy with their experience.
With the cloud, end-users and integrators can collaborate on a single platform in real-time.
All information is recorded and accessible to everyone involved, thanks to long-term digital storage. Plus, rich asset information makes it easier for customers to upgrade, retrofit, or replace their systems.
Enable Better Customer Education & Planning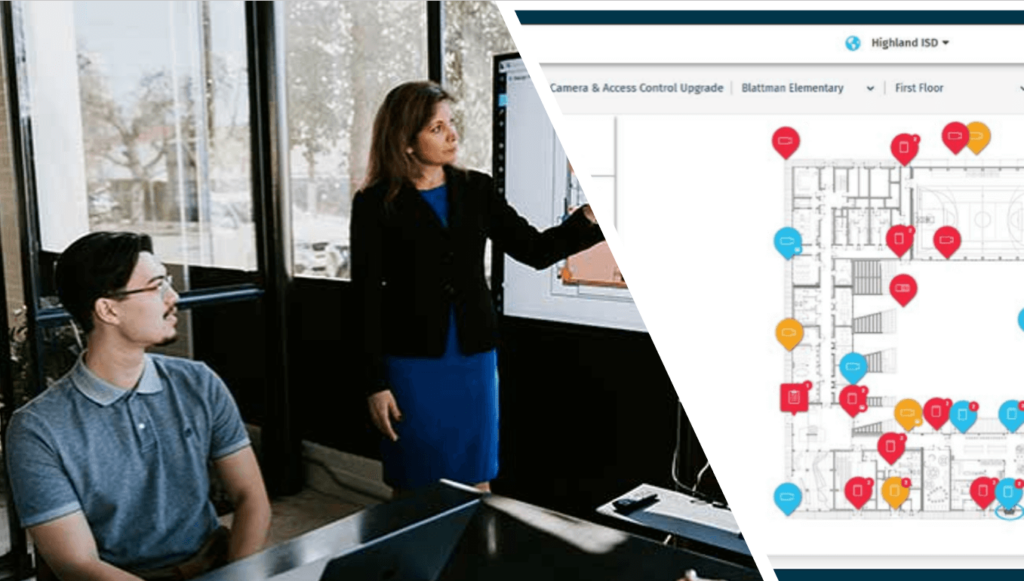 Given various options, a knowledgeable customer is likelier to purchase solutions and services that would better protect and benefit their organizations.
Many customers are still unaware of the wide range of benefits modern security surveillance systems provide, primarily because of the rapid technological advancements over the past decade. It's easy to miss major updates and new features that could dramatically change how customers interact with their system.
Cloud-based platforms can help customers understand and plan their security spending by providing greater visibility and actionable intelligence across their entire system. This information will change how they interact with all devices in their care, whether responding to a security incident or planning to replace end-of-life devices.
For integrators, these systems are even more important because it allows designers and sales teams to educate non-experts about specific aspects of their system and justify expenditures that the customer may not fully understand.
For example, using technology tools that provide a bird's eye view of the design process can help customers see why they may need eight cameras instead of four.
At the end of the day, it's important to remember that not all customers are security experts. Integrators that provide visual aids to fill that knowledge gap can create recurring revenue opportunities by reinforcing the value of strong security design in a way that customers can understand.
Get Steadier Income Streams
Traditional integration businesses are predominantly project-based. Find a customer who requires physical security systems, install them, and move on to the next customer.
The problem with this approach is that it leaves little room for integrators to find customers that offer a steady stream of work. and results in sales teams constantly chasing after new projects to keep the company afloat.
Strong customer relations through strategic partnerships and flawless customer experience are essential to ensure recurring revenue in systems integration, but this is made more difficult by piecemeal systems, siloed internal departments, and customers who feel left out of the integration process.
Because using cloud-based tools can be leveraged to improve system workflows and improve customer satisfaction, they can lead to a steady, guaranteed income through recurring clients and service contracts.
Experience New Heights With SiteOwl
Undoubtedly, cloud-based technology is changing how integrators collaborate with customers and deliver major projects.
Cloud-based lifecycle management platforms can help integrators streamline business operations while continuing to build a stable of satisfied, recurring clients.
If you haven't started the changeover to these powerful new technologies — or if you've tried and haven't seen productive results in the past — get in touch with SiteOwl to find out how our platform can change how you work with customers forever.