In the current competitive landscape, generating revenue has become a challenge for physical security integrators. With slim project margins and increasing competition from manufacturers, IT firms, and DIY solutions, the industry faces constant pressure.
Plus, many RFP-based integrators are forced into roles as turnkey equipment installation services rather than trusted security partners.
Still, the security system integrators market is expected to reach $11.2 Billion by 2030, so innovative companies have plenty of opportunities to grow. For integrators to thrive as the market evolves, they need new ways to stay profitable. Recurring contract services are the answer. 
In this article, we'll show you how!
01. What Are Recurring Contract Services with Security Requirements?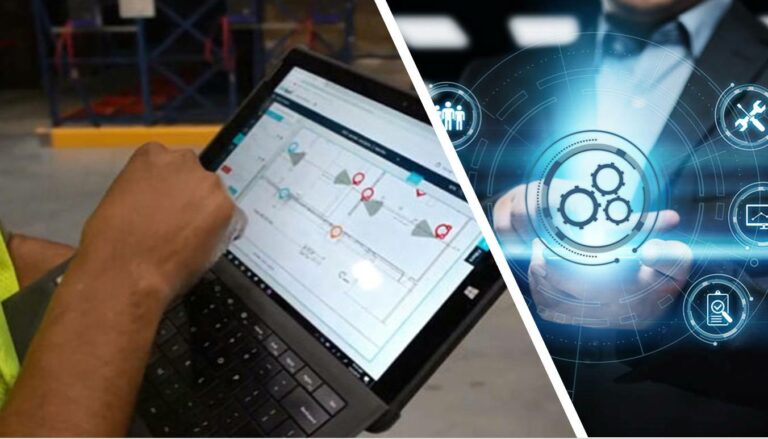 If someone has ever tried to sell you a maintenance contract or support plan for your car or computer, you might already be familiar with recurring contract services.
Simply put, this category of services covers the maintenance and upkeep of installed security systems after an installation is completed while also adhering to stringent security requirements. It might also be called a maintenance contract.
This differs from managed or monitoring services in that the end-user is still fully responsible for using their system. Still, the integrator is on standby, ready to address any malfunctions or breaks, as stipulated by the security program.
How These Services Benefit Customers and Security Operations
Recurring contract services can be a blessing for organizations where security is critical. They offer a cost-effective solution to maintaining optimal security performance.
With a service agreement in place, system integrators can:
Quickly respond to service calls from security personnel

Provide fast service to customer security technology, aligning with security requirements

Help to ensure maximum uptime for the customer's security operations

Address unexpected system issues as they arise, minimizing potential security breaches

Stock replacement parts in local warehouses, facilitating swift replacements
This leads to a better experience for customers and their security personnel, who can vastly expand the scope of their technical expertise by partnering with an integrator to stay on top of their security solutions.
02. Why Recurring Revenue Solutions Matter For Security Integrators
For integrators seeking ways to maximize profits and maintain stable cash flow, recurring revenue opportunities like service contracts are critical when creating a successful business model that meets security requirements.
Without reliable recurring revenue, a few bad months or an unexpected setback can put an integrator in a position where it's difficult to keep the lights on.
And it doesn't take a black swan event to do that. 
The security industry — known for its ups, downs, and elongated sales cycles — is entirely capable of dealing a bad hand to security companies that aren't actively seeking ways to maintain profitability in their security program.
If that happens, driving your sales team to push a new access control system or video monitoring solution won't be enough to stay in the black.
Regarding contracting services, there are two other main benefits to consider that can lead to additional long-term profitability while aligning with security requirements.
Customer Retention & Customer Relationships with Enhanced Security Procedures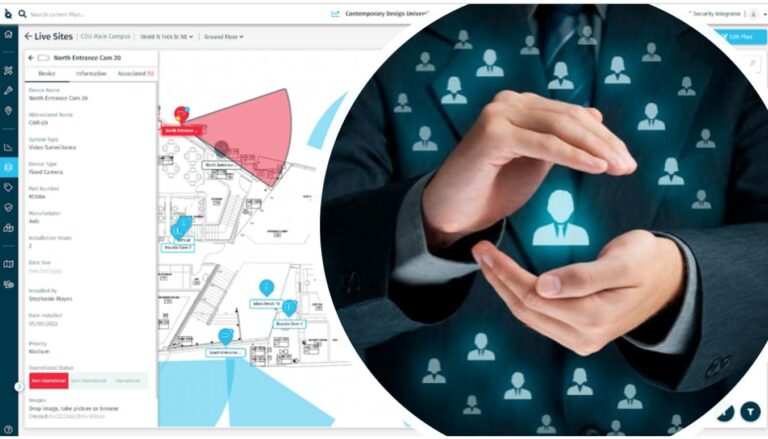 According to research, a 5% increase in customer retention can produce more than a 25% increase in profit.
For integrators wanting to get the most out of the effort they put into finding customers, creating effective strategies for customer retention is one of the most effective and logical solutions, especially when considering security procedures.
Unfortunately, if you're using RFPs as your primary source of customer acquisition, customer retention might feel like a pipedream.
As soon as you complete the job, you're forced to return and compete with every other integrator and security firm on the market. And, to make matters worse, manufacturers, cybersecurity firms, IT services groups, security dealers, and other competitors are also flooding the market.
With RFPs, integrators are forced to play the numbers game: Send enough proposals, and eventually, someone will bite.
The problem is that this approach can take a painstaking amount of time and resources without guaranteeing success. Every hour invested in a failed RFP is money that can't be recovered.
That's why it's so important to focus on keeping your customers rather than pursuing new customers at every opportunity. Using the right tools and systems, your team can create an excellent customer experience, which can ultimately boost retention rates and enhance security procedures.
So where do recurring services come into play?
Value of Maintenance Contacts
Maintenance contracts are a way for you to stay involved in the security and planning processes at major organizations, addressing vulnerabilities.
By providing multiple touchpoints between your service team, the company team, and internal stakeholders, you can find ways to improve your service offering and continue to deepen that customer relationship while addressing vulnerabilities.
And that's what customers want. As a study from Salesforce points out, 74% of business buyers say they'll pay more for a better experience, including better security services.
As a service provider with a contract in place, you can continue to grow your revenue by providing outstanding service at every single opportunity, bolstering security procedures.
More Reliable Revenue Streams
Recurring revenue streams help to smooth out the common feast-or-famine lifecycle that plagues many systems integrators.
Because service contracts are paid out at regular intervals, you can continue to pursue new customers and additional revenue streams while maintaining constant and steady cash flow, aligning with security procedures.
With enough service contracts in place, team members can have the peace of mind to pursue and facilitate the best deals for the long-term growth of the company — rather than the ones that will turn the fastest profit, all while addressing vulnerabilities.
For integrators that feel stuck chasing after clients, this is a major game-changer that can redefine how your business interacts with the larger market.
Greater flexibility and longer timelines may change who you choose to work with, what type of work you do, and how you market yourself to future clients.
But none of these initiatives are possible without a steady stream of revenue to help your business stay afloat while you align with your ideal customer.
Competitive Differentiation and Enhanced Security Services
Studies regularly show customer retention and long-term experience are based on what happens after the initial work is complete.
By the numbers, 90% of Americans use customer service as a factor in deciding whether or not to do business with a company, especially one that provides enhanced security services. By offering limited or no post-sale service and support, you severely curb your appeal to potential customers seeking longer relationships.
Customers are interested in what happens when they need help, and that's where the service department plays a major role in whether a customer returns as a buyer or takes their business elsewhere.
According to Oracle, 89% of customers began doing business with a competitor following a poor customer experience. If customers can't get help from one organization, they'll seek businesses that can provide better support when they are ready to purchase again.
For integrators, offering outstanding service and support isn't just a way to increase retention. It's also a way to add value when building customer relationships, particularly in enhanced security services. By offering superior service, you can earn a reputation that brings new clients to your front door with cash in hand.
Recurring contract services help you meet those expectations and live up to those demands, particularly in enhanced security services.
And those initiatives pay off. As one study points out, roughly 90% of companies with "significantly above average" customer experiences perform better financially than their competitors.
03. Discussing Service & Support Contracts with Added Security Measures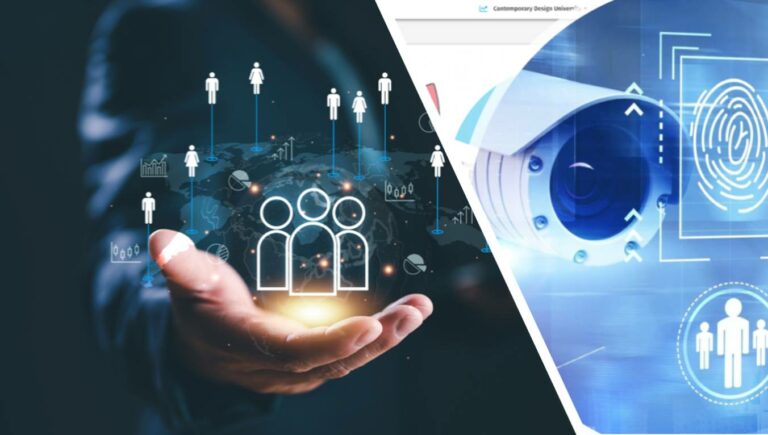 So far, we've discussed how recurring contract services work and why they're important for systems integration teams looking to stabilize their income streams.
But you might wonder: If service and support contracts make so much sense, why isn't everyone selling them?
And that's a fair point. In most cases, security sales teams are focused on selling a system but not necessarily on the long-term solution that keeps that system intact, including added security measures.
In this section, we'll discuss how to position projects in a way that leads to support contracts, as well as common objections that you're likely to face when trying to bring customers on board.
Positioning Service & Maintenance Contracts with Enhanced Security Measures
Particularly with technical and/or complicated systems, support may be critical if the end-user lacks time or resources to maintain the infrastructure or perform repairs, including implementing enhanced security measures.
Working to isolate what resources the customer has available and creating an upfront quote or valuation that reflects the project cost and includes maintenance can go a long way toward preventing pricing objections further down the road.
Common objections
Even with the proper setup and positioning, your team will still likely encounter regular objections from customers who don't want to pay for additional service or support, even with enhanced security measures.
Owns a New System
At first, some customers just won't see the value of an on-call service. This is especially true if you've just installed a brand-new system with state-of-the-art hardware, including advanced security measures.
Just like you won't expect your brand-new car to break for the first several months after driving it off the lot, customers will expect a system with brand-new hardware to operate at peak efficiency before needing additional service, monitoring, or support.
Solution: Any customer who has ever experienced device failures knows the frustration of dealing with warranty swaps and in-house installations. The value for this customer may not be related to failing equipment as much as it relates to maximized uptime and intended use, incorporating advanced security measures.
Wants to Handle Everything In-House
There is something to be said about handling most maintenance and repair work in-house. Onsite staff will help customers maintain their equipment and improve uptime — assuming someone will take ownership of the system and its upkeep.
Unfortunately, as many companies quickly discover, security systems fall squarely between facilities management, IT, and onsite, physical security teams. It takes coordination from all three departments to effectively manage and maintain effective systems and most of the time, support is poorly administered due to competing priorities.
Solution: Customers who say they want to handle everything in-house might not fully understand the scope of work involved in that decision. Their team may also lack the knowledge, manpower, and resources to fully dedicate to keeping their systems online. For this customer, value is derived from having a team that is specifically dedicated to handling system problems rather than having those problems passed between existing departments, with a focus on implementing advanced security measures.
04. Where Many Integrators Fail With Recurring Contracts and Enhanced Security Management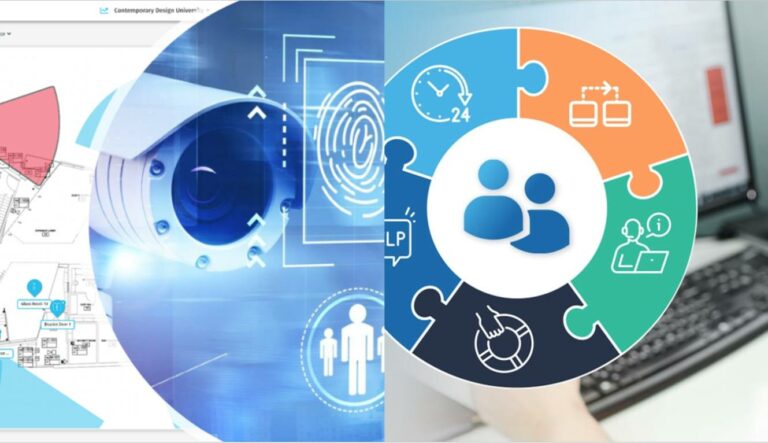 Overcoming buyer objections can be challenging, even when working with existing customers who already have their systems in place.
Sometimes, failing to snag a recurring services contract isn't for lack of trying. It simply may not be a great fit for that customer. But, often, integrators fail for other reasons.
Poor Delivery or Sales Pitch
How do your salespeople approach long-term services and maintenance agreements?
Service contracts and agreements aren't exclusive to the security industry. These plans are also sold to consumers and businesses in multiple industries, from IT/tech and telecommunications to automotive.
In every case, one of the most important strategies is to start talking about care, preventative maintenance, and support early in the conversation.
Combined with the right assets and resources, it's possible to reposition service agreements from add-ons to essential costs that customers see necessary when purchasing a new system or an upgrade.
Nobody Asks
Some integrators don't even ask end-users if a service or support plan is a good fit for them. This is especially common for teams that have tried service sales and agreements in the past with limited success.
Unfortunately, sales teams automatically disqualifying users without discussing their service offering will never win recurring contracts because it's not part of the conversation.
No Framework In Place
Did you know that phone support is still the most-used channel for customer service?
It's true. More than 50% of customers across all age groups still use the phone to contact a service team when they need help.
Effective security policies and operating procedures are vital to a robust security plan, addressing security issues, and managing risks. Security professionals play a key role in this process, overseeing the implementation of physical security systems such as CCTV and alarm systems to enhance facility security. 
Strict procurement and cabling practices ensure the seamless integration of these systems, while issuance protocols safeguard sensitive information. This holistic approach to security creates a safe environment and efficient risk management strategy.
To win and excel with recurring contract services, you'll need to have the framework in place to serve customers and help them succeed. That may require dedicated phone support, ticketing automation tools, keeping commonly used components in stock, and more.
No Follow-Up
Just because a customer rejects a support plan during the installation process doesn't mean that they won't change their minds later on.
That's why follow-up calls and check-ins are critical when building relationships and pursuing long-term contracts.
Friendly follow-ups can help your team isolate new opportunities and continue to speak to service-based solutions that open the door for ongoing support.
Too Focused on the Next RFP
It's easy to get caught up in pursuing new revenue opportunities, but many integrators are already starting to ramp for the next RFP as the current job concludes.
This aggressive mindset can leave existing customers behind and money on the table.
Ensuring that your current end-users are fully satisfied and had a great experience can help you set the stage for a deeper relationship maintained through follow-up calls and new project opportunities.
05. Getting Started With Recurring Contract Services and Advanced Security Management
So far, we've discussed why service contracts and similar agreements are essential to long-term sustainability and growth.
In this section, we'll cover what you need to get started when administering customer support and pursuing service-based contracts with a focus on advanced security management.
What Should Your Contract Include with Enhanced Security Controls?
When creating a service contract, you'll want to include all the basic details that define the terms of service you intend to provide while incorporating enhanced security controls. Here are a few key details to consider.
Standard SLAs and Risk Assessment
Most contracts include SLAs that specifically define the level of service that the provider can render. These clauses include average repair times, service availability, quality assurances, etc.
When creating your SLAs, consider team workloads, potential supply and infrastructure, and anything else that might keep you from meeting the contract terms that you offer to the end user. Additionally, consider integrating risk assessment into your contracts to ensure comprehensive security management.
Preventative Maintenance Schedules and Security Procedures
If you plan to include a regular walkthrough or checkup on a system you installed, service contracts are a great place to include that information. Incorporate security procedures to identify vulnerabilities and ensure robust security controls.
While it might feel like you're giving away some work for free with a maintenance walkthrough, remember that savvy maintenance teams can ferret out new opportunities for repair, replacement, and upgrade.
Review & Reporting Periods and Advanced Security Measures
Want to generate reports based on the quality of service that your team has provided? This is a great opportunity to discuss the service contract's effectiveness and help companies justify the expense year over year.
To do this, set up a regular reporting or review period — typically quarterly or biannually — where you can review your work for the organization and provide updates (and logs) on keeping the system up to date. Integrate advanced security measures and updates into these reports.
Ticketing & Service Protocols with Additional Security
Helping customers clearly understand how to contact your service department when reporting a problem is essential to success with service contracts.
Should they call or email? What information should they have on hand when they try to submit a ticket? Does your team have a specific process that the customer should expect when service is rendered?
All of these things are essential to a great customer experience. While SiteOwl provides a fast and easy ticketing process, customers without a strong foundation in system information management may need help when reporting outages and requesting service.
Take the time to define these procedures clearly so that everyone is on the same page, and consider integrating additional security measures into these protocols.
Systems & Tools That Can Help You Maximize Recurring Revenue Opportunities and Comprehensive Security Management
Once you decide to pursue recurring contract services, optimization and enablement become the key to success.
Ideally, your service department needs to meet the needs of every customer on every support plan as those requests come through.
The tools you use will determine how your service team interacts with customers, what options are available to manage inbound requests, and how they can maximize the value of that experience.
Field Ticketing Systems with Advanced Security Features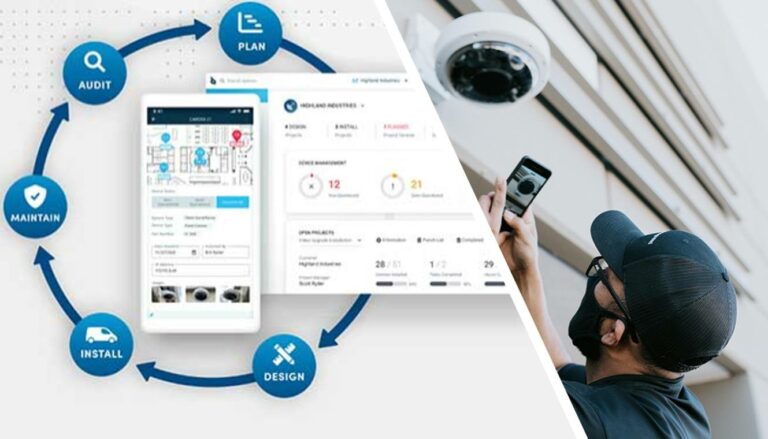 To provide service and support, you'll need a field ticketing system that customers can use to submit tickets and relevant information to your team.
An automated ticketing solution gives customers a checklist of all relevant information they need to gather and allows them to monitor progress after submission.
The best ticketing system also becomes a record of work that both integrators and customers can use to verify that service has been completed and that all parties have approved the outcome.
ERP & CRM Systems with Comprehensive Security Management
These systems track customer information and inventory and may provide a record of outreach and invoices for each contact.
They're essential for keeping track of accounts where multiple points of contact are required during general system maintenance, and they allow service teams to gather a more holistic view of an organization and its needs.
Many more robust ERP systems have CRM solutions built or integrated with the software.
Asset Management Tools and Vulnerabilities Assessment
One of the most frustrating aspects that integrators and end-users deal with is the overwhelming amount of information that needs to be tracked and updated while maintaining modern security infrastructure.
Reach Your Revenue Goals With SiteOwl
Finding the right people, the right positioning, and the right tools to help you build a strong service solution for your customer is no easy task.
When you're just starting, the entire venture can feel complicated and overwhelming.
If that sounds familiar, take a closer look at SiteOwl.
Built with all aspects of the system management process in mind, our platform provides unique tools to help integrators and end-users collaborate, stay organized, and unify all aspects of their security system.