Field installation for commercial security projects can be a pain to manage, as many integrators know all too well.
Nearly half of all US security installations were completed for commercial customers in 2018, and many integrators follow similar processes when trying to complete complex jobs.
This leads to industry-wide frustrations as efficiency breaks down and quick fixes from project managers, site supervisors, and field technicians don't scale to the job at hand.
Here's a look at what makes field installations so painful.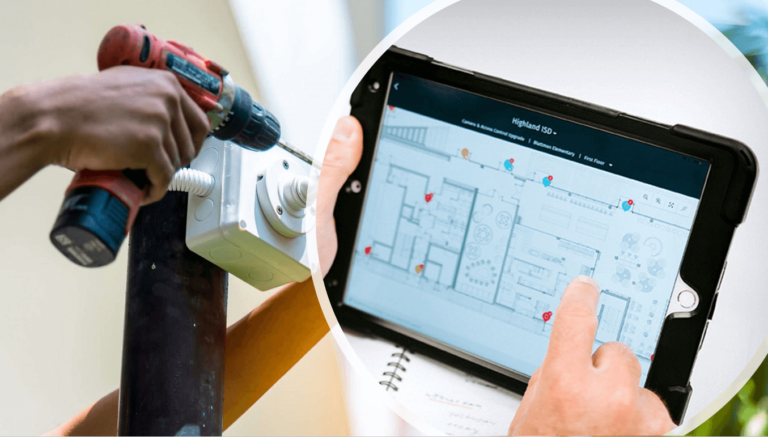 The installation package that the project manager and the site supervisor use to complete the commercial install contains a ton of valuable information on project specs and install processes.
This includes information on the project's specs, including the project's scope, deliverables, and schedule. Physical security systems and security technologies are also included in the installation package.
So what happens when the installation package is misplaced or gets left behind?
Everyone agrees that an installation package has value, but the problem is that this single document puts too much valuable information in one place. If it gets lost or damaged, the entire project goes offline until it can be rebuilt.
To make matters worse, an installation package forces your team to either bottleneck information or risk complete disorganization. If you use one package, you'll slow things down — but using multiple packages means that notes and updates become scattered and need to be consolidated.
For example, access control systems require a separate package that contains all the access control project details, so what happens if one package is lost?
The same can be said for CCTV systems, intrusion detection, and other security technology.
When the package (or packages) need to be updated, they must return to the project manager. The PM has to interpret all the notes, consolidate everything into a single document, and then send that back to the rest of the team.
It's a tedious and frustrating process that many integrators consider necessary evil.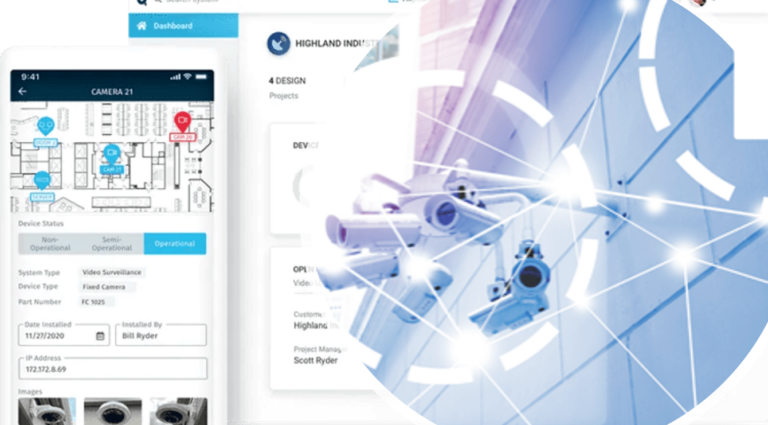 Managing with task lists helps project managers make sure that everyone is on the same page when it comes to project completion.
This is helpful when working with larger teams because team members may have different interpretations of where a project begins and ends. But even after you get everyone on the same page, you'll still have to determine how a task was completed to call it a success.
Project managers using tasks lists still have to consider:
The quality of the project.

How much time was invested in the install.

How the project was tracked.

What steps a technician took to complete a task.

The priority of the task in need of completion.
Security system installation is a time-consuming and complex project that requires a great deal of coordination. Tasks can be distributed in a variety of different ways. Project managers using spreadsheets have to worry about editing rights and potential security issues.
Consider the number of tasks assigned to installing alarm systems, security cameras, and other physical security solutions. A simple spreadsheet is not the best tool for organizing these tasks. Still, security teams and project managers must ensure the system integration is done right.
But here's the challenge: If the task lists aren't shared at all, it's impossible for both project managers and customers to know when something is completed.
In either case, project managers are caught in procedural red tape while trying to manage the lists that make a project run effectively — which can contribute to the project inefficiency that task lists are supposed to solve.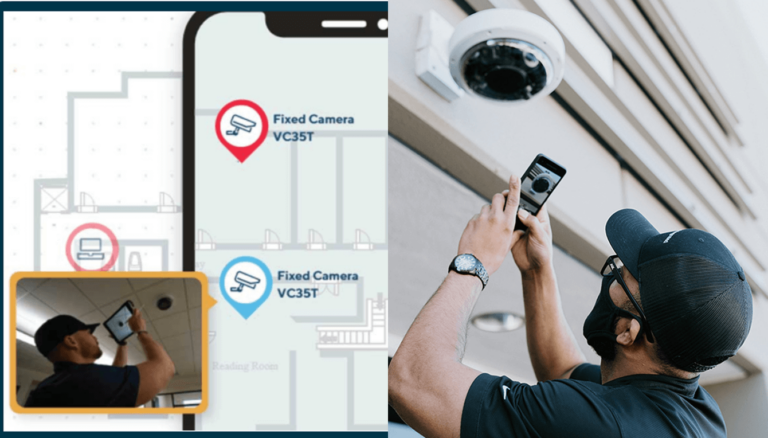 Though field reports seem like a great way to increase the flow of information from the field to the office, they can be more trouble than they're worth. They're often implemented as a way to resolve field installation challenges quickly, but the approach fails or backfires.
The problem with field reports is simple: The level of information that the project manager receives depends on the quality of the technician writing the report.
In general, field reports lack the consistency that project managers need to make informed decisions.
For example, access control solutions have unique needs that a field report would be hard-pressed to address. In addition, the project manager may not be able to determine the most important information in the report without knowing the context of the project, security plan, formats, and other relevant factors.
Some technicians may tell you what you want to know, but others may only tell you what you want to hear. Your project managers might get a text, an email, or a handwritten report that is difficult to read. Key details might be left out of the report because the technician doesn't think they're important.
Plus, nobody enjoys filling out reports. It takes time for field technicians to write them and even longer for project managers to interpret and consolidate all of the data, which can take more time and cause more confusion in the first place.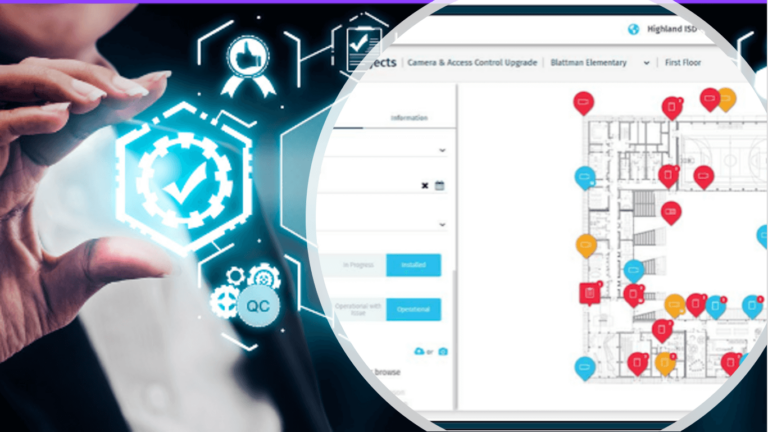 Consistent quality control is a sticking point for most integrators. If the integrator does a terrible job, brand reputation suffers, but if technicians take too long to do a good job, the integrator may be penalized for failing to complete the project on time.
Quality control becomes much harder when the job is far from the corporate office. A project manager doesn't want to drive to another state to check up on minor installations, and business travel expenses can increase project costs.
Implementing a security strategy for new development or expansion of an existing site is complex. Security measures involving turnstiles, bollards, cabling, and other specific needs require a great deal of coordination.
The problem is that good quality work isn't something that can be gauged from the perspective of a price tag. Quality is the price of admission and, no matter what cost-effective solution an integrator may offer, customers expect top-quality work.
The other main problem with quality control is that it's impossible to audit technicians regularly, and installers may be reluctant to report errors contributing to quality issues.
Integrators often want to know when an install goes wrong so that they can train technicians to do the job the right way, but a technician may feel that their job is in jeopardy if they report the error. This makes it difficult to train the workers who need it most and increases the possibility of poor craftsmanship across an entire project.
Project managers who aren't in the field can find it painful to get a status update on critical or need-to-know items.
When a customer or executive wants to know something, the project manager has to place a call to a site manager in the field in order to get an update. That may be the first call in a laundry list of calls and conversations while managers try to chase down technicians in order to find out the status of a particular installation.
It's tedious, time-consuming, and unreliable.
Without a way to audit technicians as the work is completed, status updates can be difficult to produce upon request. When installing video surveillance systems, programming keypads, or upgrading levels of security, this is problematic.
The inability to gather status updates in real-time also makes it impossible for project managers to accurately estimate projects and deliver on concrete deadlines. Without reliable and accurate information on hand, managers can only guess when a customer asks about completion times and deliverability.
So far, we've discussed the consequences of bad information when addressing customer concerns. Let's take a step in the opposite direction and assume that the project manager has everything on hand to tell the customer what they want to know.
This may make it easier to address the customer, but it still forces integrators to allocate time and energy to relay that information to a third party.
Integrator customers aren't security experts. They may have questions, and it's up to their project manager to help them digest that information in a way they can understand and remember it. It's a difficult way to keep all parties up to speed, and it can be painstakingly slow when an integrator is trying to manage multiple projects at a time.
Unfortunately, there is no safe middle ground here. When a customer receives bad information, integrators look bad and lose customer trust. In turn, that results in lost money and contracts.
If everything goes perfectly, the project manager still has to dedicate time to help customers understand the information coming in from the field.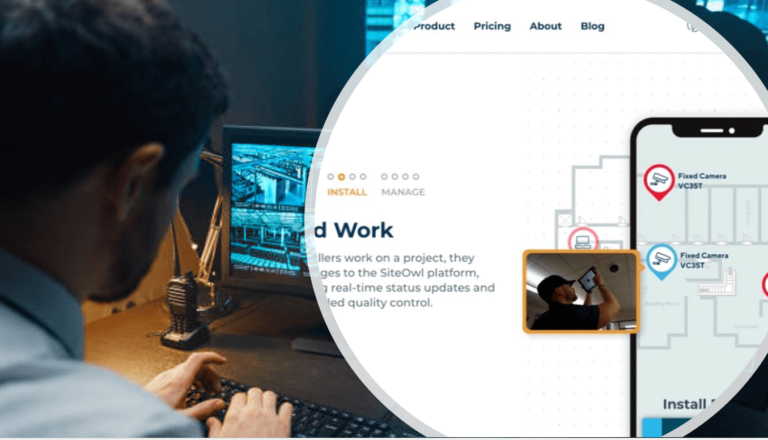 A punch or "snag" list can help integrators and customers wrap up a project by bringing anything that doesn't meet contract standards into compliance. Security best practices recommend that integrators and customers review this list with a fine-tooth comb.
But what happens when customers confuse punch lists with change orders? In a word, confusion. Here's why:
Project managers are trying to wrap up the project by executing on last-minute items while the customer wants to add additional items to the list that would ultimately change the project's scope.
With this misunderstanding in place, it's easy for a punch list to become its own project that touches all other projects within the contract and leads to scope creep as integrators take on additional, non-contracted work.
Punch lists can lead to a project management overload when different technicians and stakeholders think punch list items are still outstanding long after they have already been closed. This leads to frustration and miscommunication throughout the entire team.
Examples of missed punch list items include:
Access points that were not installed or configured correctly.
Physical barriers that do not comply with accessibility standards.
Security cameras that do not have the correct field of view.
A well-organized security program can not afford poorly executed projects. That's why having a cloud-based digital platform that can keep everyone on the same page and provide a complete audit trail is critical in today's complex security landscape.
A Better Way to Manage Field Installations
If you've been in the integration business for any amount of time, just reading through this article might have raised your blood pressure a few digits.
We get it.
Many integrators view these challenges as necessary evils to the industry. They've always been problems, and that seems unlikely to change. But there is a better way to manage field installations.
SiteOwl helps integrators eliminate project confusion by providing a single platform where integrators and customers can gather and review all project information. 
Want to give it a try? 
Book your live demo today!