Security integrators face a competitive market while seeking and retaining customers. To grow their businesses, they must understand customers' security needs and deliver solutions that exceed expectations.
Many factors make the physical security integration market challenging, including: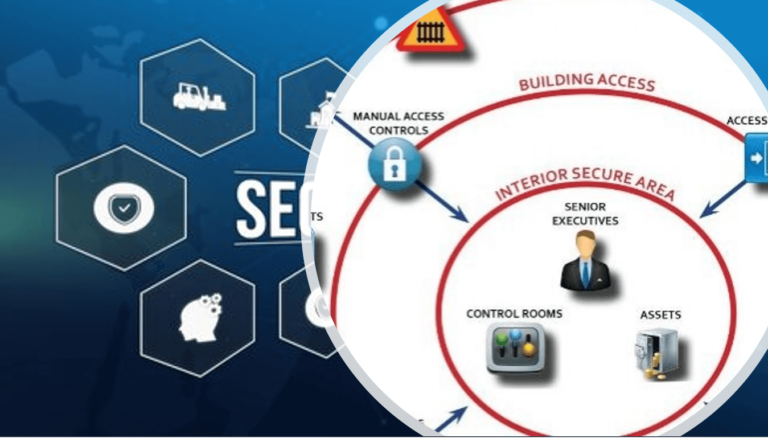 Demanding customer base: Customers expect high-quality, reliable, affordable security solutions, and integrators must deliver.

Long sales cycles: Security sales can take months or years due to the complexity of the purchase. Before committing to a purchase, educating customers about security solution benefits is crucial.

Evolving technology: The security industry keeps

evolving with new technologies

to meet customer demands. Integrators need to stay updated on these latest advancements to stay competitive.
Add to this list the challenges of endless RFPs and the project culture permeating the industry, where integrators rush from one project to the next to maintain profitability. 
Your team rushes to finish the existing project so that you can start the next one. This is not sustainable.
But it doesn't have to be that way. Let's look at a few ways that security integrators can win more business while taking better care of their existing customers.
1. Educate your customers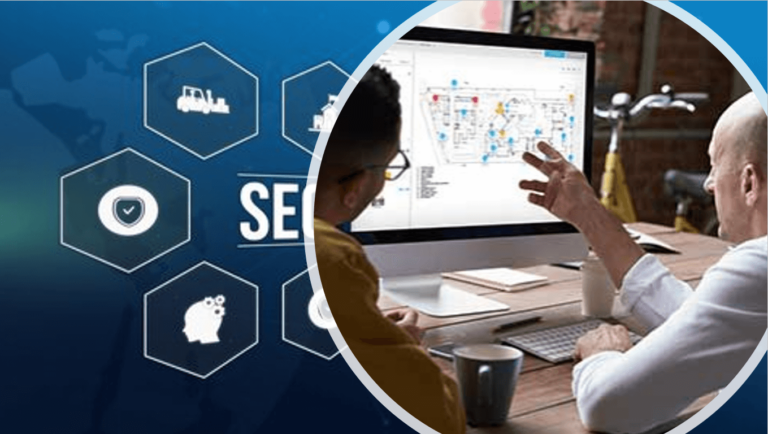 When you explore online, you'll find a wealth of information focused on customer education. It's a crucial step in building lasting relationships and ensuring a steady, sustainable income.
Research shows that customers who engage with a brand's educational content are 131% more likely to purchase that brand.
As security professionals, you have a unique opportunity to leverage education in a way that benefits both your customers and your business, given the intricate nature of system integrators and physical security system design.
Educate your customers with SiteOwl 
With SiteOwl, integrators can educate their customers in several ways:
Interactive security system maps: SiteOwl allows integrators to create interactive security system maps that customers can use to visualize their security systems. This can be a great way to educate customers about the features and benefits of their security systems.
Security system documentation: Integrators can store security system documentation in one central location. This accessible documentation helps customers better understand their security systems.
Security system support: Various tools to support customers with their security systems and to get the most out of their systems.

Security systems can be complex to install and maintain, especially in the long run. That's why it's essential to take the time to educate your customers on how to use their systems effectively and empower them to handle any unexpected issues on their own.
Building this trust and reputation is the first step towards breaking the cycle of constantly seeking new requests for proposals (RFPs) and, instead, winning more business from your existing clients.
By providing your customers with the knowledge they need to operate independently, you position yourself as a reliable business partner they can count on long after the initial security project is complete.
2. Understand your customer's needs first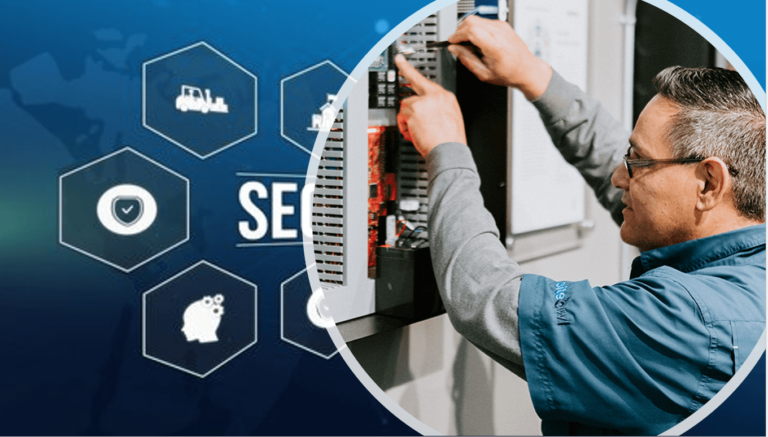 Did you know that only 21% of video surveillance projects installed by security firms include video analytics? This is the case in an industry where the global video surveillance market is expected to reach $62.62b by 2023.
The question here isn't whether or not you're selling analytics integration with your video surveillance; it's whether or not your customer needs what your company didn't offer.
Before implementing a new technology solution, take the time to determine what the customer actually needs to get the job done. You may need to educate the client to get a better understanding of what they want to do so that you can help them plan for the future.
Benefits of involving customers in the design process:
Improved understanding of customer needs: By getting feedback from customers, businesses can get a better understanding of what their customers want and need in terms of physical security. This information can be used to design a system that meets the specific needs of the customer.

Increased customer satisfaction: When customers feel like their feedback is being heard and acted upon, they are more likely to be satisfied with the physical security system they receive.

Collaborative & Proactive Security: By involving customers in the design process, businesses can identify potential security risks and vulnerabilities. This information can be used to design a system that is more secure and less likely to be compromised.
Help customers understand their needs on both ends of the project. Allow your team to talk about how early investments can preserve security systems on the back end or how warranties and replacement parts may factor into their budget.
This work may sound tedious, but it helps your team build effective, long-term customer relationships.
On top of that, a thorough assessment of needs helps your team quote project costs more effectively and teaches the customer that the upfront cost for an installation isn't the final price for their security investment.
Your customers have their primary business goals, and we understand that purchasing a security system might not be their favorite aspect. However, they know it's essential to protect their customers and themselves.
As dedicated security professionals, your approach should go beyond just the scope of work in the Request for Proposal (RFP). 
Work with project stakeholders to clarify their long-term company business and how the security system you build can fit into that plan.
Don't be afraid to do the right thing and put the customer's needs first, even if your recommendations won't earn much short-term revenue. 
 Only 12% of people actually believe it when a business claims that they'll "put the customer first." When security integrators take the time to understand the bigger picture and actually deliver on that commitment, it leads to an incredible experience.
Help them figure out their vision and take careful notes, then gather agreement and consensus to build a system that helps customers most effectively align with their future needs.
Empower your customers with SiteOwl
SiteOwl can help you give your customers full visibility of their entire infrastructure, allowing them to manage their security systems confidently.
Create and share collaborative digital designs: SiteOwl can help you create and share collaborative digital designs with your customers, enabling them to visualize the security solutions and understand how they fit into their overall infrastructure.
Offer intuitive and user-friendly tools: SiteOwl offers intuitive and user-friendly tools that simplify the design and implementation process, ensuring that your customers receive tailored security solutions that meet their specific needs.
Enhance customer relationships: With SiteOwl, you can enhance customer relationships and differentiate your business in the competitive security integration market.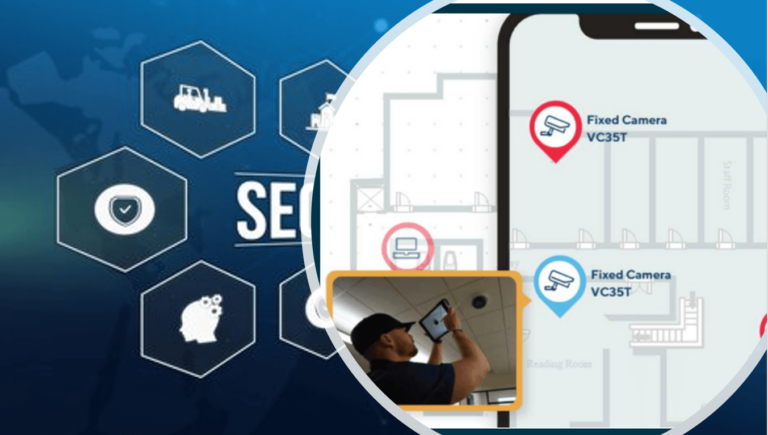 80% of customers consider customer experience as crucial as the products and services provided, so no matter the size of your customer's business, understanding how they operate is key to delivering an exceptional customer experience. 
As security professionals, winning more business from existing clients becomes effortless when you truly grasp how your customers' organizations operate. Discover how they serve their customers and what operational aspects drive their revenue. 
To become true experts on a company's operations, you must actively seek out the information you need. This requires asking the right questions through thoughtful conversations with customers and internal stakeholders.
Examples of questions for customers, internal stakeholders, and general audience:
Customers:
Have you conducted a site survey to assess your security needs comprehensively?
How satisfied are you with your current security team's ability to maintain service levels?
How does your project management process contribute to successful project completion?
Internal stakeholders:
Are you equipped with decision-ready information regarding access control and real-time security monitoring?
How do you manage subcontractors' involvement in security-related tasks within your organization?
Do you utilize apps or a cloud-based platform for seamless system design and collaboration?
General
What system of record do you have in place to track the lifecycle of security initiatives?
How do you ensure effective communication and coordination among team members involved in security projects?
Are paper floor plans still relied upon, or have you embraced a more dynamic and efficient approach to security documentation?
Beyond providing security solutions
Security integrators who want to win more business from existing clients can thrive by taking the time to figure out how a customer organization does business. This includes project management, project completions, site survey, and understanding their security team's service levels.
Becoming an expert on a company's operations may go beyond what you might hear from project stakeholders who want to follow an RFP. It involves gaining decision-ready insights into their access control, real-time monitoring needs, and subcontractors' involvement. This is an important step because you protect the company from itself. 
By taking the time to understand what your client is trying to do, you can fully prevent them from purchasing a security solution that they will never use — earning their trust and helping them spend more effectively.
Don't just be a security expert. Be their security expert!
5. Talk about impact, not tech
Have you ever received a technical explanation for something you have no real interest in? Maybe you're not interested in cars, but the mechanic wants to give you every detail of what's happening beneath your hood and how he plans to fix it. You have to force yourself to pay attention, and even then, you may not fully understand what he's saying.
Your nontechnical customers are exactly like that when someone gives them the technical specifications of the equipment included in their security package. They may not care as much about the details; they just need the system to work.
End users want system design software 
Rather than burdening your customers with ultra-specific details around digital transformation, electronic security, system design software, ecosystem, or product specs. Explain how video analytics will help them without going too far into the weeds on how it works. Discuss how your design and layout will positively impact their business operations.
According to Edelman, trust in technology is at an all-time high. Security integrators are halfway between technology specialists and security experts. By discussing the benefits of the products and services you offer rather than the features, you can earn that trust and set appropriate customer expectations early in the relationship.
Taking Better Care of Your Current Customers
Many of today's modern industries are focused on developing deep relationships that go beyond a transactional experience. This can be difficult for security integrators when they're too busy chasing after RFPs to focus on the customers right in front of them.
Before you start issuing bids, take a minute to check in with your existing customer with a few emails and phone follow-ups. See how things are working out and what solutions you can offer for unforeseen problems.
Security integrators looking to win more business don't always need more customers. They may just need to take time to build better business relationships with existing customers. Want more tips on using the customer experience to win business? 
Speak to us today. Call 1-888-SITEOWL or request a free demo here.