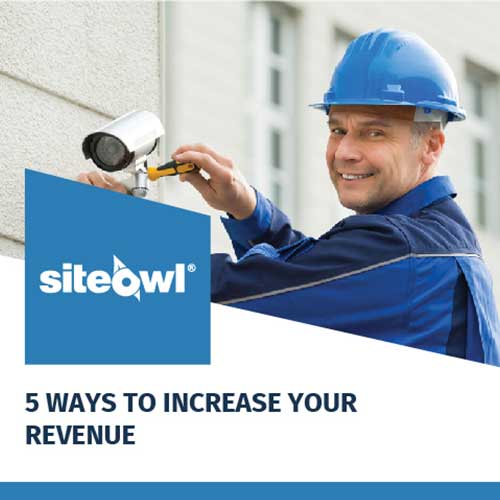 5 Ways To Increase Your Revenue With SiteOwl
Don't leave your money on the table
Grow your earnings with SiteOwl
Get the tools you need to deliver an outstanding experience that keeps customers coming back for more.
Learn how SiteOwl helps you earn customer trust with unparalleled project transparency and  a streamlined project workflow.
What you'll learn
Strategic ways to deepen customer relationships by using SiteOwl's unique platform.
Methods to tap revenue opportunities that were previously out of reach for most integrators.
Guidelines for getting in on the ground floor as existing customers develop new security projects.